Data Matters September 2015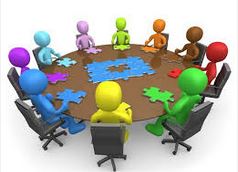 HMIS User Meeting Recap
Thank you for your participation.  The 211OC HMIS team provided updates on upcoming HMIS changes.  An overview/background was provided on the new data quality process and responsibility changes, program performance transparency, agency admin changes in responsibility. There was also an update on the NAEH Conference with a focus on performance, as well as along with training updates, upcoming Agency Administrator training, agency audit status update, patch updates, HMIS Forms updates and 2015 Data Standards updates. There was also some discussion about the questions "What is the main reason clients are not successful in your program? How do you get around it?" and "How many of you think that HMIS places restrictions on your clients when it comes to program eligibility? If so, what are they?" Lastly, we learned about HUD Definitions and HMIS functionality by playing bingo. To find out how much we had at our last quarter HMIS User Meeting, ask one of your co-workers or better yet come to the 4rd quarter HMIS User Meeting.
On October 1st, the new v5.5 pages will be released in HMIS!  These user friendly pages are much easier for users to navigate through, and should make data entry easier.
Below is a list of the new pages that will be available, as well as the current pages that they will be replacing.  The new and current pages will both be available in HMIS until December 31st, when the old pages will be removed.
Enroll Clients in Program v5.5 (replaces Program Entry page)Additional Client Assessments v5.5 (replaces Client Profile page)Add/Edit Case Notes v5.5 (replaces Case Notes page)Exit Client from Program v5.5 (replaces Program Exit page)
The v5.5 pages will be part of the Agency Administrator training taking place this Fall, so Agency Administrators will be able to train their users on these pages.  Please escalate any issues with the v5.5 pages to your agency administrators, and they can submit the issue to the helpdesk.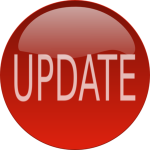 Data Transparency Update
On September 15th, 2015, 211OC will be posting Universal Data Elements report cards (at both the agency and project level) on ochmis.org. Please make sure you complete any corrections before that date to have the best quality data showcased.
New Agreements Update
In August 211OC contacted each HMIS participating agency's Executive Director and asked for them to sign a new Agency Agreement, Policies and Procedures Agreement, and to send updated Agency Administrator contact information to be sent back to 211OC by 9/1/2015. So far only 14 agencies out of 40 have sent back their required information. Please make sure to send your forms in as soon as possible!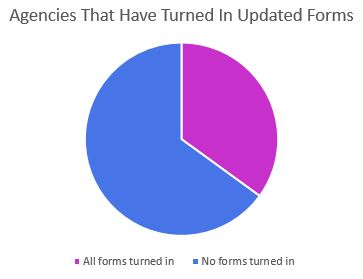 Disability Field is now Automated!
We are excited to announce that the Disabled field is now automated in HMIS!  The field will be updated on the Client Intake and Manage Snapshot pages based on how a client answers the disability questions on the Program Entry and Program Exit pages.  This enhancement will greatly reduce the number of data quality errors in HMIS, and make data entry easier for the agencies.
If the Disabled field is changed because of the client's responses to the Program Entry questions, all of the existing snapshots for the enrollment will be updated.  If the field is changed because of the client's responses to the Program Exit questions, only the last snapshot in the enrollment will be updated.  Any time a client's Disabled status is updated, users will see a pop-up window notifying them of the change once the entry or exit questions are saved.
2015 Data Standards Training
As discussed during the HMIS User Meeting and in the last newsletter, HUD has released changes to the 2014 Data Standards that will be implemented by October 1st.  211OC will be providing training on these changes during the Agency Administrator trainings that will begin this Fall, and the Agency Administrators will be required to train their users on these changes.  If you have any questions about the changes to the Data Standards, please contact the helpdesk.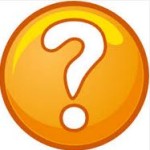 Did You Know?
The HMIS Helpdesk has assisted some agencies with correcting incorrect family type on reports. To ensure that the correct family type is being entered when a client is enrolled in a project, we have included a list of the available family type options in HMIS below, as well as a description of each.
Unaccompanied:

    Any single person that enters a project without any family members.
    Any household where all clients are age 17 or younger.

Single Parent:

A household with one parent 18 years old or older, and at least one child 17 years old or younger.

Two Parent:

A household with two parents 18 years old or older, and at least one child 17 years or younger.

Adults No Children:

A household with at least two clients that are 18 years old or older, and no children (17 years old or younger).  This includes a parent with an adult child.
Agency Audit Update
The 211OC HMIS team continues with the annual agency audits to ensure HMIS participating agencies including Domestic Violence comparable databases are in compliance with the LA/OC HMIS Policies and Procedures.  To date, we have completed 19 agency audits out of 38 agencies.  Each year, these audits are required for all HMIS Participating Agencies.  We have 10 audits scheduled for September and have begun scheduling for October.   If your agency has not yet scheduled an agency audit with the 211OC HMIS team, please email HMIS-helpdesk@211oc.org.  Click here to view and download the checklist of the items to be audited.  Please ensure that all intake staff are available during the visit and all computers that access HMIS are available for review. 211OC would like to thank you for reading the newsletter! Email the helpdesk with an answer to the following question to be entered in a raffle for a prize to be given away at the next HMIS User Meeting: Where can you find a client's application id?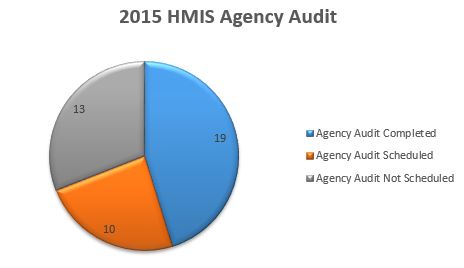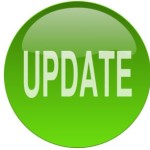 HMIS Patch Updates for August
In the month of August, our HMIS vendor made some changes to HMIS to improve system functionality.  Please click here to see a list of the updates that apply to you.  If you have any questions about these updates, or if you find any issues with these updates, please email HMIS-helpdesk@211oc.org.
211OC Holiday Schedule
211OC will be closed Monday, October 12th in observance of Columbus Day. 211OC's resource helpline however, is available 24 hours a day, 365 days a year for clients seeking information on resources available in Orange County.
Columbus Day is Monday, October 12th!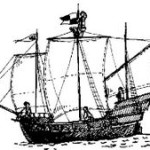 International Day of Peace is Monday, September 21st!