Data Matters October 2015
HMIS User Meeting – SAVE THE DATE

Mark your calendar and save the date for the 4
th
 quarter HMIS User Meeting!
When? November 18, 2015 from 9:00 a.m. to 11:00 a.m.
Where? At the Village Training Room (1505 E 17th Street, #100, Santa Ana, CA 92705)
NEW HMIS Pages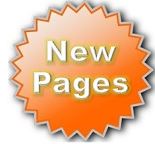 On October 1
st
, the new v5.5 pages were released in HMIS.  The old HMIS pages will be removed on December 11
th
 (not Dec. 31
st
 as previously communicated), so please start using the new pages ASAP!  Below is a list of the new pages, as well as the old pages that will be replaced.   We are excited to hear your feedback regarding these new, user friendly pages!
Program Entry page and Manage Snapshot page are now combined in Enroll Clients in Program v5.5
Client Profile page is now Additional Client Assessments v5.5
Case Notes page is now Add/Edit Case Notes v5.5
Program Exit and Manage Snapshot are now combined in Exit Client From Program v5.5
AHAR Has Begun!


As of October 1st, the AHAR process has officially started again.  The draft for all AHAR categories is due December 2nd, and the final draft for all AHAR categories is due December 16th.
If your agency receives any requests for corrections during this time period, we ask that you complete them as quickly as possible ensure 211OC can submit data for all AHAR categories.
We thank you for your cooperation in advance, and look forward to working with you to complete this process quickly and successfully!
Agency Admin Training Started

The Agency Administrator training begun on October 8, 2015.  This training will be held once a week.
If you have been identified as an Agency Administrator or and Agency Administrator back-up, you will need to attend one of the sessions.
Beginning January 2016, the Agency Administrator will be responsible to train their own staff and be the primary person for any communication with the HMIS team.
If you have not registered for an upcoming Agency Administrator training and need to register, please visit our training calendar at http://ochmis.org/hmis-calendar/.

Group Exit Page Now Available in HMIS
Users can now access the Group Program Exit page in order to exit multiple clients at one time in HMIS.  This page is ideal for projects with a large number of clients that need to be exited.  However, this page should only be used if an exit interview is not completed for the clients, or if all of the clients exiting have the same responses to the exit questions.  Below is instructions on how to use the page.  If you have any questions about using this page, please contact the HMIS helpdesk.
On the Group Program Exit page, Group Program Exit tab, select the program and the Last Service Date.  This will search for enrollments for the program selected that haven't had a service provided since the date selected.  All clients that meet this criteria will be exited; you cannot choose specific enrollments from this list.
Go to the Group Program Exit Setup tab.  Click on Begin Exiting Client out of Program, and enter the Destination and Reason for Leaving.  This will be applied to all enrollments that are being exited.
Answer the exit questions at the bottom of the page.  These answers will be applied to all clients that are exited.
Enter the exit date

Same as last service date will exit the enrollment on the date of last service.
Last service date plus one day will exit the enrollment on the date after the last service date
Spec. date will allow the user to enter a specific date, and all enrollments will be exited on that date.

Click on Exit. This will exit up to 100 clients at a time. If there are more than 100 clients that need to be exited, these steps will need to be repeated.
New HMIS Update / Annual Assessment Questions in HMIS
New Update/Annual Assessment questions are now available in HMIS!  To use the assessment, please follow the steps below.
Go to the Client Profile page (or Additional Client Assessments page as of 10/1).
Select Update/Annual Assessment as the Activity.
After completing the assessment questions, go to the Manage Snapshot page.
Create a new snapshot, and enter Income, Non-Cash Benefits, and Health Insurance data.
Quick Quiz: When should an annual assessment be completed?
Answer:
An Annual Assessment should be completed for all clients active in a federally funded (HUD, VA, HHS, etc) project no more than 30 days before or after the yearly anniversary of the client's Project Entry Date, regardless of the date of their last update or annual assessment.
ie: If Mary Smith was enrolled on 1/1/2014, an annual assessment needs to be completed between 12/2/2014 and 1/31/2015.
An Update should be completed any time the client's responses to the assessment questions change.
An update should not be completed to correct data entry mistakes on the Program Entry or Exit pages.
These assessments should be completed for all active enrollments as of October 1, 2014.  The HMIS Update/Annual Assessment Form is posted on our website here.  Please contact the HMIS helpdesk with any questions.
HMIS Intake and Enrollment Forms Updated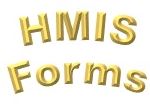 Due to the changes to the Data Standards, the HMIS Intake and Enrollment forms have been updated and posted on our website.  To view the new intake forms, please click here.
Please use these forms for any new enrollments in your projects as of 10/1/15.  Training on the changes to the Data Standards will occur during the Agency Administrator trainings this fall.
If you have any questions about these forms, please contact the HMIS helpdesk.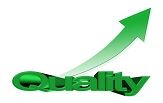 Data Transparency Update
Data Quality percentages for Universal Data Elements in Quarter 2 (4/1/15-6/30/15) have been posted here on ochmis.org.
We have seen great improvement this quarter and we expect that everyone's data quality will only get better!
Program Specific Data Elements percentages for Quarter 2 2015 will be posted at a later date and Agency Administrators will receive an email when they are posted. We would love to hear from you about this new process!
Please send the HMIS Help Desk (hmis-helpdesk@211oc.org) an email with your thoughts feedback, thoughts, or questions about our new data transparency policy.
HMIS Patch Updates for September


In the month of September, our HMIS vendor made some changes to HMIS to improve system functionality.
Please click here to see a list of the updates that apply to you.
Agency Audit Update
The 211OC HMIS team continues with the annual agency audits to ensure your agency is in compliance with the LA/OC HMIS Policies and Procedures.  To date, we have completed 27 agency audits out of 38 agencies.   We have 4 audits scheduled for October and begun scheduling for November.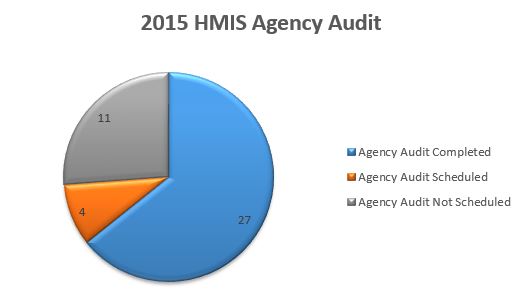 Each year, these audits are required for all HMIS Participating Agencies.  If your agency has not yet scheduled an agency audit with the 211OC HMIS team, please email HMIS-helpdesk@211oc.org.  Click here to view and download the checklist of the items to be audited.  Please ensure that all intake staff are available during the visit and all computers that access HMIS are available for review.
211OC Closed For The Following Holidays
Columbus Day October 12, 2015
Thanksgiving Day November 26, 2015
Day After Thanksgiving November 27, 2015
Upcoming HMIS Trainings
Mark for Delete Training – 10/15/2015 – 1:00 pm – 4:00 pm
Agency Administrator – 10/16/2015 – 9:00 am – 4:30 pm
Agency Administrator – 10/19/2015 – 9:00 am – 4:30 pm
Reports Training – 10/20/2015 – 1:00 pm – 3:00 pm
HMIS Part III: Data Validation – 10/21/2015 – 1:00 pm – 3:00 pm
Agency Administrator – 10/27/2015 – 9:00 am – 4:30 pm
HMIS Beginner's Training Part I: Policies & Procedures – 10/28/2015 – 1:00 pm – 3:00 pm
HMIS Beginner's Training Part II: HMIS – 10/29/2015 – 12:00 pm – 4:00 pm
HMIS Part III Data Validation – 11/03/2015 – 9:00 am – 11:00 am
Agency Administrator – 11/04/2015 – 9:00 am – 4:30 pm
HMIS Beginner's Training Part I: Policies & Procedures – 11/10/2015 – 9:00 am – 11:00 am
Upcoming HMIS Webinars
Adsystech is offering a series of six webinars for updated pages in HMIS. Please join us in learning about all of the exciting new features of each page! Click on the title of each webinar you would like to register for.
Client Entry & Exit pages
Tuesday, October 27, 10:00 – 10:45 am PST or
Wednesday, November 4, 12:00 pm – 12:45 pm PST
Review of the new Entry and Exit v5.5 pages –
• Streamlined Entry Process
• Improved Question Set design
• Easier navigation between Program records
• Easier access to Snapshot
Services page & new Case Plan v5.5 page
Tuesday, October 28, 11:00 – 11:45 am PST or
Thursday, November 5, 10:00 am – 10:45 am PST
Review of the new Case Plan page and Services page –
• View Eligibility Results on Case Plan page
• Easier viewing of client history in all components
• Services page still shows customer's Case File
Case Notes v5.5 & new Additional Assessments v5.5 pages
Thursday, October 29, 12:00 pm – 12:45 pm PST or
Tuesday, November 10, 10:00 am – 10:45 am PST
Review of the new Case Notes and Assessments pages –
• More intuitive Case Notes page
• Ability to see Case Notes History from multiple Programs
• Improved Question Set design
Bed Assignment page & Quick Exit page
Friday, October 30, 10:00 am – 10:45 am PST
Wednesday, November 18, 11:00 am – 11:45 am PST
Review of the Bed Assignment page & Quick Exit page
• Accessed directly from Entry page
• Assign customers to specific Bed Inventory
• Manage Bed Stays
• Filter Customers by last Service Date
• Exit Customers as a group
Sessions page & Quick Services page
Tuesday, November 3, 11:00 am – 11:45 am PST or
Thursday, November 12, 12:00 pm – 12:45 pm PST
Review of the Sessions and Quick Services pages –
• Record Multiple Activities for Multiple Customers on Sessions
• Schedule Activities over time
• Quickly record multiple Activities and amounts with Quick Services
Client Intake page
Monday, November 2, 10:00 am – 10:45 am PST or
Thursday, November 19, 12:00 pm – 12:45 pm PST
Review of the Central Intake Client Intake page –
• Streamlined Intake Process
• Introduction to all the existing tabs
• Review of required tabs and fields