Data Matters November 2015
Mark your calendar and save the date for the 4th quarter HMIS User Meeting!
When? November 18, 2015 from 9:00 a.m. to 11:00 a.m.
Where? At the Village Training Room (1505 E 17th Street, #100, Santa Ana, CA 92705)
To view the agenda click here.  If you have any agenda items you would like discussed, please send to HMIS-helpdesk@211oc.org
Updated HMIS Policies and Procedures

The HMIS Policies and Procedures has been updated by the LA/OC HMIS Collaborative.  Effective immediately, please begin using these forms. Please ensure that the Privacy Notice and Mandatory Collection Notice are posted wherever client intake is completed and have clients sign the most recent Client Consent form.  The forms can be found
here
.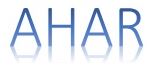 AHAR Update
211OC has been working with the agencies to correct data in preparation for the AHAR.  The AHAR draft will be submitted to HUD by December 2
nd
.  Once the AHAR draft is submitted, HUD will provide us with feedback, and 211OC will contact the agencies if any additional revisions need to be made.  Once these issues are fixed, the AHAR will be resubmitted to HUD by December 23rd, which is the final deadline for the AHAR.  Until the final AHAR is submitted, please continue to support the 211OC staff with any AHAR corrections that need to be made.  We thank you for your cooperation during this process!
Agency Admin Update

Agency Administrators and Back-up Agency Administrators are now the primary contacts between 211OC and the agencies, as stated in the email to all EDs in August.  This means that all requests, including resetting account passwords, unblocking user accounts, and reactivating/deleting enrollments must come from the Agency Administrator or Back-up Agency Administrator at your agency.This will allow Agency Administrators to quickly address user questions, and will ensure Agency Administrators are kept in the loop on all requests sent to 211OC.  Any requests 211OC receives from other users will be referred back to the Agency Administrator.  We appreciate your support regarding this change in policy!

Agency Administrator Training
The Agency Administrator training began on October 8th.  The training includes a review of the Agency Administrator responsibilities, an overview of the different trainings that Agency Administrators will need to conduct with their staff, and Mark for Delete training. At this point, 23 Agency Administrators and back-up administrators have been trained.This training includes an Agency Administrator test, as well as a Mark for Delete test for any users that do not already have this access.  To pass both tests, Agency Administrators will be required to answer at least 85% of the questions correctly.  This equates to 42 out of 50 questions correct on the Agency Administrator test, and 48 out of 56 questions correct on the Mark for Delete test.  To ensure you pass the tests the first time, please study the training material that will be sent to you the week of your scheduled training.If you have been identified as an Agency Administrator or Back-up Agency Administrator, you will need to attend one of the sessions.  Beginning January 2016, 211OC will no longer be conducting HMIS Beginner's training for the agencies, except for very special circumstances.  Because of this, Agency Administrators should plan to attend a training as soon as possible to ensure they are prepared to train their users in January. If you have been identified as an Agency Administrator or Back-up Agency Administrator and you are not registered for this training, please visit our training calendar at
http://ochmis.org/hmis-calendar/
.
Agency Audit Update

The 211OC HMIS team continues with the annual agency audits to ensure your agency is in compliance with the LA/OC HMIS Policies and Procedures.  Each year, these audits are required for all HMIS Participating Agencies. To date, we have completed 30 agency audits out of 38 agencies.  Each year, these audits are required for all HMIS Participating Agencies.  We have 6 audits scheduled for November and begun scheduling for December.   If your agency has not yet scheduled an agency audit with the 211OC HMIS team, please email
HMIS-helpdesk@211oc.org
.  Click
here
to view and download the checklist of the items to be audited.  Please ensure that all intake staff are available during the visit and all computers that access HMIS are available for review.

HMIS Glossary
HUD recently published a "Standard Reporting Terminology Glossary" that has been posted
here
on the HUD Exchange website. It is also posted
here
on ochmis.org.The glossary defines HMIS terms used by vendors that create HMIS systems across the country. Reading through the glossary will clear up confusion about similar sounding terms (such as "project" versus "program") and help us all to get on the same page when referring to various aspects of HMIS.
Data Transparency Update

Data quality reports for Quarter 3 2015 (7/1/15 – 9/30/15) are in the process of being posted on ochmis.org during the month of November. The data quality reports published on ochmis.org measure whether or not an answer was provided for the listed data elements (excluding "Client Doesn't Know", "Client Refused", "Data Not Collected", and missing data) and is not necessarily a measurement of project performance.  If you have any questions about these reports, please contact the HMIS helpdesk.

2015 HMIS Summer Training Webinars Now Available
HUD gave a series of webinars over the summer about issues relating to HMIS. The webinars that are now available are:
To watch the recorded webinars, please click on the links above. To see the email announcement from HUD, please click here.
Coordinated Entry Update
Coordinated entry is now entering its fourth month, since the implementation of the first phase for Permanent Supportive Housing. In the months to come we expect to begin scheduling meetings to start preparing for the implementation of the second phase, which is for Rapid Rehousing. Even though there have been a few bumps in the implementation and process of Coordinated Entry we have made huge strides and met significant milestones.
Most recently Family Assistance Ministries and Colette's Children's Home have received training and became a Coordinated Entry Street Outreach Teams. Their efforts are allowing us to have coverage in seventeen additional cities. Colette's Children's Home will be covering the cities of  Seal Beach, Huntington Beach, Westminster, Fountain Valley, Cypress, Garden Grove, Buena Park, Fullerton, Placentia,  and Yorba Linda. Family Assistance Ministries will be covering the cities of Aliso Viejo, Laguna Niguel, Dana Point, San Clemente, San Juan Capistrano, Mission Viejo, and Rancho Santa Margarita.
While this puts us closer to having street outreach coverage in the whole county, we still need coverage in 10 cities and the Riverbed. If you are aware of a street outreach team who can assist in covering La Habra, Los Alamitos, La Palma, Newport Beach, Orange, Villa Park, Tustin, Irvine, Lake Forest, or Laguna Woods please contact Zulima Pelayo at zpelayo@211oc.org or Kristin Jefferson at kjefferson@211oc.org.
As of Tuesday, October 27, 2015 the coordinated entry street outreach teams have submitted a total of 144 completed VI-SPDATs to 2-1-1 Orange County. Of those, 110 have a score of 8 or higher, which means that the most appropriate housing recommendation for that individual is permanent supportive housing. Of those, 40 are document ready, which means that as housing units come online these individuals will be matched to housing. Through Coordinated Entry a total of 12 chronically homeless individuals have been placed into permanent supportive housing through Mercy House and the Friendship Shelter. One individual received another housing opportunity not associated with Coordinated Entry. There are 5 individuals who have been matched with an available housing unit and are soon to be housed. Sadly, one individual who entered the coordinated entry process is now deceased.
Over the last two weeks the coordinated entry module has been experiencing technical difficulties with updating open bed inventory. There have been a couple providers that brought this to our attention and who we have been working with to ensure that housing matches are made appropriately and promptly as to not delay the process. A ticket has been submitted to Adsystech, who expects to have the issue resolved by Monday, November 9, 2015. In the meantime, should your agency have open inventory that cannot be entered into the coordinated entry module please email Zulima Pelayo at zpelayo@211oc.org so you may discuss alternatives.
In the month of October, our HMIS vendor made some changes to HMIS to improve system functionality. Please 
click here
 to see a list of the updates that apply to you.
211OC Closed For The Following Holidays
Thanksgiving Day November 26, 2015
Day After Thanksgiving November 27, 2015