DATA MATTERS MAY 2016
HMIS User Meeting – May 18, 2016
REMINDER:  The 2nd quarter HMIS User meeting is scheduled for May 18, 2016 from 1:30 p.m. to 3:30 pm at the CASA Training Room. Please note the venue and time change.  We are meeting in the afternoon!!!  To view the agenda and location details click here. See you there.
2016 HIC and PIT
The Homeless Inventory Count (HIC) and sheltered Point in Time count (PIT) have been submitted to HUD!  We thank all of the agencies for their hard work during this process.  Below are some preliminary trends for Orange County when comparing 2015 PIT data to 2016 PIT data (sheltered clients only).  Please look for the HIC and PIT numbers to be released within the next month.

Total Persons
Persons in Households without Children
Persons in Households with at least one Adult and One Child
Households with at least one Adult and one Child
Chronically Homeless Families
Unaccompanied Youth
Parenting Youth Households
Persons in Parenting Youth Households

Veterans
Chronically Homeless Individuals

Agency Audit Update
In April, the 211OC HMIS team began the annual agency audits to ensure all agencies are in compliance with the LA/OC HMIS Policies and Procedures.  To date, we have completed 5 agency audits out of 42 agencies.  Each year, these audits are required for all HMIS Participating Agencies.  We have scheduled 5 agency visits for May.  If your agency has not yet scheduled an agency audit with the 211OC HMIS team, please email HMIS-helpdesk@211oc.org.  Click here to view and download the checklist of the items to be audited.  Please ensure that all intake staff are available during the visit and all computers that access HMIS are available for review.
SWAP Program Performance Posted!
We are excited to announce that the SWAP Program Performance reports have been posted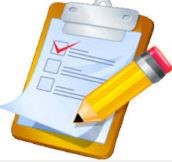 to our website!  This tool shows project performance for all Emergency Shelter, Transitional Housing, Rapid Re-housing, and Permanent Supportive Housing projects with data in HMIS from 1/1/14 to 12/31/15, as well as CoC funded projects with less than 2 years of data.  We envision that this report will help the agencies to make more informed decisions regarding their projects, and encourage the agencies to share this report with funders and the community.
The SWAP Program Performance reports are posted on our website here, with separate reports for each project type.  We hope these reports are helpful as you work to make your projects the best they can be!
Agency Administrator Update
If you have not been certified as an Agency Administrator by passing the Agency Administrator test, 211OC is no longer providing technical support.  Last month, we cancelled the Agency Administrator training, as we did not have the required number of users to conduct the training.  The percentage of Agency Administrators that have not certified is 33%.  If you are an Agency Administrator and have not been certified, please plan to attend the May training as it will be the last scheduled training.  After that, trainings will be scheduled on an as needed basis, and will only be held if there are at least three users registered. If the training is full, please contact the HMIS helpdesk to request additional training dates.
Also, 211OC is no longer completing enrollment reactivation and deletion requests.  Any Agency Administrators that don't currently have access to the Mark for Delete page should register for a Mark for Delete training as soon as possible. Please visit the training calendar to sign up for an upcoming Mark for Delete class.
Tools for Rapid Re-Housing Providers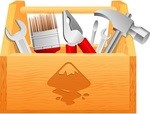 In mid-April 211OC emailed all agency administrators for agencies with rapid re-Housing projects to alert them to a series of rapid re-Housing tools provided by NAEH. If you are a rapid re-housing provider and haven't already signed up for the NAEH rapid re-housing newsletter, please do so ASAP to receive tools, best practices, and resources for RRH projects. Please see this HUD Exchange email for more information and a link to the NAEH newsletter.
HMIS Data Quality Report Cards

Data Quality report cards for Quarter One of 2016 will be posted on ochmis.org by the end of this week. 211OC is now tracking average data quality scores* for each quarter by project type rather than as a whole CoC, so make sure to check out the progress each of your project types has made since Quarter Three of 2015!
*The average data quality score is the average percentage of responses to each data element that must be answered for all clients.  These averages are broken down by type of data element (Universal Data Elements, Program Specific Data Elements – Entry, Program Specific Data Elements – Exit). Follow up questions and questions only asked of certain clients (adults, women, etc.) are not included in the calculation.
Exiting Clients from HMIS
With new SWAP data posted some agencies might be wondering why their exits to permanent housing are so low, and we would like to remind our users that "if it's not in HMIS it didn't happen." It is very important to make every attempt possible to do an exit interview with clients, because collecting destination data is crucial to having a good "exits to permanent housing" measurement. Recently we discovered that some agencies have been entering "Client Doesn't Know" or "No Exit Interview Completed" for clients who have left the program but moved on to permanent housing. If you know t hat a client has exited your program to permanent housing it is important that you document that information in HMIS to ensure future SWAP reports are as accurate as possible. If you have any questions about exiting clients, please email the HMIS Help Desk at hmis-helpdesk@211oc.org.
New HMIS Spanish Forms
The Consent to Share Protected Personal Information and the Privacy Notice forms are now translated in Spanish!  We have translated the Note Regarding Collection of Personal Information but awaiting final review.   The forms can be found on our website here.
Patch Notes
In the month of April, our HMIS vendor made some changes to HMIS to improve system functionality. Please click here to see a list of updates that apply to you.
Upcoming HMIS Trainings:
Agency Administrator Training– 05/25/2016 – 9:00 am – 4:00 pm