Data Matters June 2014
HMIS Generated APR 
On May 20, 2014, an email was sent to the CoC Providers stating that the APR for your agency's HUD-funded project needs to be generated out of HMIS and should be used to enter your data in e-snaps. An excerpt from HUD's CoC APR Guidebook (published April 2014) was provided. Please be aware that the 2014 CoC Funding Recommendations include the review of the consistency between the APR and HMIS data. Given this, consistency between the HMIS and APR data will be reviewed during the 2014 SHP grant application review process. 

We requested that the Executive Director of your agency acknowledge/confirm in writing via email to Rosa Durham at rosa.durham@ocpartnership.net on this communication. The acknowledgment should have been received by June 2, 2014.

If you did not receive or have not confirmed the acknowledgment, you can contact Rosa Durham at rosa.durham@ocpartnership.net or call at 714-288-4007.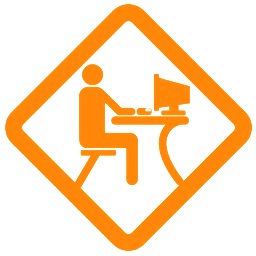 HMIS Part III Training Recommendation
Some HMIS users were recently contacted to attend additional training due to a high number of data quality errors in HMIS. As a result there has been a positive impact on data quality for those users that have attended.

In an effort to continue this positive trend, 211OC will be conducting another analysis of the originally recommended HMIS users to determine if the HMIS users are still continuing to enter a high volume of errors. Users that have reduced their amount of errors will not be  required to attend Part III training; users that have not reduced their amount of errors will be required to attend Part III training.

Users that are required to attend Part III training and do not attend by 10/1/2014 will have their account locked until they attend additional training. To register for Part III training, please visit our HMIS Calendar. If you would like to register for a training, but all trainings are full, please contact helpdesk@ocpartnership.net, and we will schedule additional trainings if necessary.  



 Open Office
Due to the moving of our training room, we changed our Open Office session format from an open attendance format to an appointment format. Users that would like to attend the open office session for help with their HMIS data will have to sign up for a specific time slot on our HMIS calendar.

Remember that Open Office sessions are designated for users to come in and have one-on-one time with our HMIS staff. This is a great idea for users that need help with how to clean their data, creating/running specific reports, and new users that aren't confident in how to use the system.  

Sign up today for our next Open Office session on June 30th at our new training room in Suite 222. 

Change to Bed Utilization Report Parameters
The parameters on the Bed Utilization report have changed. Now, instead of having a start date and end date field on the report, there is just one date field.  When running this report as part of the monthly bundle, the date of the report should be the last date of the month.  The report will show all active clients in your programs on this date, and the total beds in each program on this date (as reported on the HIC).

If you have any questions about the change in parameters for this report, please email helpdesk@ocpartnership.net.
Targeting Literally Homeless Clients in HMIS
211OC has placed a focus on ensuring that the clients have the correct housing type in HMIS. The reason for this is to ensure agencies are targeting literally homeless clients, and serving these clients in their programs.

The data in the graph below includes Emergency Shelter, Transitional Housing, Permanent Supportive Housing, and Rapid Rehousing beds in HMIS.  Orange County Housing Authority beds have been excluded from this graph because their beds are typically over utilized, and this would skew the data. 

The graph compares the housing status at program entry for all active clients on one night. On this night, almost half of the clients enrolled in programs participating in HMIS were not literally homeless at the time of entry. There were also 333 empty HMIS beds. 

The unsheltered PIT count is a point-in-time count of all homeless people on the streets on one night in January 2013.  On the night of the 2013 unsheltered PIT count, there were 1678 unsheltered homeless.  If we focus on filling empty beds and serving clients that are literally homeless, we can get most of the unsheltered homeless off of the street.

If you would like to see if your agency is effectively targeting literally homeless clients, please run the Universal Data Elements_Agency_Details report, and filter the Residence Prior to Entry column by any answers that are not considered literally homeless.  To review the literally homeless determination chart, including examples of each housing status, please click here.  

Tips and Tricks
This month's tip involves with services and exiting clients out of your program.  Before exiting the client out of the program, please follow these 4 simple steps:
Ensure that the client's snapshot is up to date (first snapshot is entry date, last snapshot is exit date)
Ensure that all services are recorded and milestones are marked complete, if client is meeting the milestone.
On the Program Exit page, if the client was successfully entered a permanent housing situation, the destination address is captured.
The program exit date is the date the client exited out of the program.
Please note that the client's program exit date should match the last service date provided.  According to HUD's 2010 Data Standards, for program exit, the "Definitions and Instructions: Record the month, day and year of last day of service. For a program providing housing or shelter to a client, this date would represent the last day of continuous residence in the program's housing before the client transfers to another residential program or otherwise stops residing in the shelter or housing program. For example, if a person checked into an overnight shelter on January 30, 2008, stayed over night and left in the morning, the last date of service for that shelter stay would be January 31, 2008.

For non -residential service programs, the exit date may represent the day a service was provided or the last date of a period of ongoing service. The exit date should coincide with the date the client is no longer considered a program participant. Programs should have a clear and consistently applied procedure for determining when a client who is receiving supportive services is no longer considered a client. For example, if a person has been receiving weekly counseling as part of an ongoing treatment program and either formally terminates his or her involvement or fails to return for counseling, the last date of service is the date of the last counseling session. If a client uses a service for just one day (i.e., starts and stops before midnight of same day, such as an outreach encounter), the entry and exit date would be the same date. 
NAEH July 2014 Conference
There's still time to register for the National Alliance to End Homelessness (NAEH) conference. 
Click here
 to read more or to sign up. The conference runs from July 29-31
st
 and is being held in Washington D.C.The conference cost is only $550 per person if you register by July 7
th
. Did you know that NAEH offers a special consumer rate of $115 for individuals who are currently or have recently experienced homelessness? They do.Skim through their 
tentative agenda
 to get a better idea of all of the great topics that will be covered at this conference. They have tracks for advocacy, focus on families, funders, rapid re-housing, focus on single adults, systems (HMIS and CoC), veterans and youth.
We are excited that the 2014 Performance Evaluation Project is well underway and we'd like to thank the participating agencies that provided budget information and participated in reviewing their budget data with us. Three years of HMIS data has been extracted and provided to Focus Strategies. The HMIS data will be combined with the budget information in order to conduct the performance analysis. To view the Performance Improvement Calculator for Orange County from 2013, 
click here
.This analysis is helping Orange County to "right size the system" to better solve homelessness.
The May HMIS User meeting was well attended and FUN! All of the agenda items were covered and lively discussions ensued based on agenda items.  We had users come up with 3 things that are great about HMIS, 3 things that they dislike about HMIS and 3 things that they would put on a wish list.  The results are as follows:
A few great things about HMIS
Reporting
Client Intake_v5
Manage Snapshot
A few dislikes about HMIS
Slow system
Not user friendly
Too many tabs/boxes/windows
A few wish list Items
Webinars for

Milestones/outcomes
Navigation of system

Popup Help box
Larger, more clear and visible buttons
Lastly, we picked from the "questions in a box". The questions discussed were:
Does your project track number of permanent housing placements? How do you come up with your goal number of placements?
What do you like about the Reference Card? What would you like to see?
What are you doing to help clients gain employment or other income during their enrollment in your program?
If you weren't able to attend this meeting, please plan on to attend our next HMIS User Meeting scheduled on August 20th from 9am-11am.
HMIS Patch Updates for May
In the month of May, our HMIS vendor made some changes to HMIS to improve system functionality.  Please click here to see a list of the updates that apply to you. If you have any questions about these updates, or if you find any issues with these updates, please email helpdesk@ocpartnership.net.
HMIS Training Sessions 
Dates and times for the next HMIS Beginner's Training Part I (Policies & Procedures), HMIS Beginner's Training Part II (HMIS), HMIS Reporting Training, HMIS Beginner's Training Part III (Data Validation), HMIS Data Quality Training, and Mark for Delete Training are posted in the HMIS Calendar. For more details and to register for training, please visit the HMIS-Calendar.
Please note that attending a Policies and Procedures training and Beginners training is required to receive an HMIS user ID and password, while Data Validation training must be completed within a month of completing Beginners training or the account will be deactivated.
Happy Flag Day and Independence Day!
211OC would like to wish you a happy and safe celebration!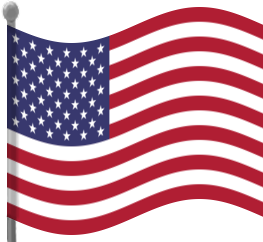 211OC Holiday Hours
211OC's office will be closed on July 4
th
, 2014 in observance of Independence Day.
211OC's Helpline however, is available 24 hours a day, 365 days a year.