Data Matters July 2016
HMIS User Meeting Save the Date


Mark your calendar and save the date for the 3rd quarter HMIS User Meeting! Please note that the meeting will take place in the afternoon.
When? August 17, 2015 from 1:30 p.m. to 3:30 p.m.
Where? At the CASA Training Room (1505 E 17th Street Santa Ana, CA 92705)
If you have any agenda items you would like discussed, please send to hmis-helpdesk@211oc.org
New CE Question in HMIS for Rapid Re-housing Projects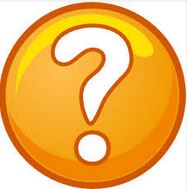 In order to prepare for rapid re-housing projects to receive referrals from Coordinated Entry in July, we have added the question 'Was the client referred to this project through Coordinated Entry?' on the Program Entry page.
For any active enrollments, this question should be answered 'yes' if the client was referred to your project through the Coordinated Entry system. If the client was not referred to your project through the Coordinated Entry system, this should be answered 'no'.
The HMIS Intake Forms have been updated with the question above. The new forms are now available on our website here. If you have any questions about these updates, please contact the helpdesk.
HMIS Report Card Webinar Posted
At the last HMIS User Meeting and in the responses to our HMIS User Survey some users indicated that they do not fully understand the quarterly report cards 211OC produces. 211OC hosted a webinar on June 28th, 2016, at 2:00 PM. The webinar was recorded and can be viewed on the Report Card home page here.
Disassociating Clients From Your Agency
Agency Administrators, have you ever run the Data Integrity report and noticed that your agency has multiple clients 'waiting for enrollment'? This occurs when a client has been 'added to your organization' on the Client Intake page, but the client does not have an enrollment in HMIS for your agency. To fix this, Agency Administrators now have the ability to disassociate clients from their agency by following the procedure outlined on our website.
Upcoming Data Quality Report Cards
HMIS Data Quality report cards will be published this month for quarter two of 2016 (4/1/16

– 6/30/16). Please have any planned data cleanup completed by noon on July 15th, 2016. The report cards will include the percentages of complete data (excluding Data Not Collected, Client Refused, Client Doesn't Know, and blanks) for each Universal Data Element and Program Specific Data Element, and average data quality scores for Universal Data Elements organized by project type. There will also be a separate section for data timeliness of entries, exits, and services, organized by project type.
If you missed the HMIS Report Card webinar, we have posted it here on the Report Card section of ochmis.org. We are offering an Agency Administrator training on July 20, 2016 from 9:00 a.m. to 4:00 p.m. for those agencies that informed us that there has been a change of Agency Administrator or backup Agency Administrator at your agency. If you have not been certified, we ask that you take the opportunity to sign up for this training as well.
Agency Administrator Update
To date, the percentage of Agency Administrators that have not been certified is still at 28%. Please visit our training website to register for the upcoming class. As a reminder Agency Administrator trainings will be scheduled on an as needed basis, and will only be held if there are at least three users registered.
Agency Audit Update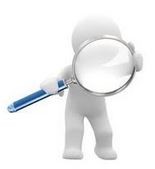 The 211OC HMIS team continues to conduct the annual agency audits to ensure all agencies are in compliance with the LA/OC HMIS Policies and Procedures. To date, we have completed 10 agency audits out of 42 agencies. Each year, these audits are required for all HMIS Participating Agencies. We have scheduled 4 agency audits for July. If your agency has not yet scheduled an agency audit with the 211OC HMIS team, please email HMIS-helpdesk@211oc.org. Click here to view and download the checklist of the items to be audited. Please ensure that all intake staff are available during the visit and all computers that access HMIS are available for review.
HMIS Training Powerpoint Updated
The HMIS training PowerPoints for Part I through III have been updated, including creating separate CFCOC, PATH and RHY funded projects. To download the most recent HMIS PowerPoints, please visit our website here.
Spotlight: Highest Entries From Homelessness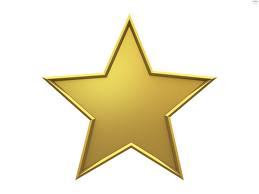 We are re-introducing the Agency Spotlight, as some of you have indicated that you would like to see this on the newsletter based on the HMIS Survey feedback. We will be spotlighting different categories every month to give as many agencies as possible the opportunity to be spotlighted. These categories will focus mostly on project performance or data quality.
For this month, we would like to start the spotlight by looking at the top 3 projects in each project type with the highest Entries from Homelessness (entering from emergency shelters or the streets) for Quarter 2. To see if your agency made it on the list, please visit ochmis.org
Stay tuned for next month's spotlight: Average Program Specific Data Elements – Entry Score by project type!
HUD System Performance Report Update


211OC recently received guidance that the System Performance Measures report will be due to HUD by 8/1/16. A draft of the report is available for review here. The draft includes numbers for this year (10/1/14 – 9/30/15) and last year (10/1/13 – 9/30/14) in order to show our progress from year to year. Please keep the following in mind when reviewing the numbers:
• HUD is only looking at our current year numbers (10/1/14 – 9/30/15), not the previous year numbers.
• Measure 1b is not being submitted to HUD this year, as the Approximate Date Started data element was not added to HMIS until October 2015.
• Measure 5: Clients with prior enrollments in the past 24 months may be low for 13/14 data because the HUD Programming Specifications say the report should look back no further than 10/1/12.
• Measure 6 is not be submitted to HUD this year because none of the CoCs in the country have received funding for category 3 (homeless under other federal statutes) clients.
After reviewing the numbers, you may notice that our performance for Measure 4, Employment and Income Growth, and Measure 7, Successful Placements, could use some improvement. 211OC is sending the agencies a list of their clients that did not have any income growth during their enrollment, as well as any clients that did not exit to successful destinations according to the project type.
We are asking for any corrections to be made by 7/20/16 so we can review the report and submit by 8/1/16. Please make as many corrections as you can! The System Performance Report will impact the amount of HUD funding our CoC will receive in the future, and we want our data to be the best it can be. Thanks for your support!
HMIS User Survey Results
We would like to thank all those that provided their input to the HMIS Survey either at the HMIS User meeting or online. Here is a recap of some of the feedback we received.
Some users mentioned that they would like to see agencies spotlighted in the newsletter. In response to this, we will be including agency spotlights for different categories each month in an effort to spotlight as many agencies as possible. Most categories will be related to project performance or data quality.
About 19% of those that responded to the survey said that they do not feel adequately trained on HMIS either because they aren't familiar with reports, or they didn't know which areas they missed when taking the HMIS tests. Moving forward, when we email test results we will also indicate the areas missed so that you have an idea of what areas you should focus on. Also, as a reminder, Reports trainings are scheduled on a quarterly basis, and we welcome all HMIS users!
Many users had feedback on training, including that users would like to see interactive training on common errors during HMIS testing, and users would like to see training materials for different funding sources. We are in the process of creating a "Most Missed Topics" webinar, and we will be posting the webinar on ochmis.org. We are happy to announce that the training PowerPoints have been updated for different funding sources, and are available on our website here.
Finally, some users stated that they would like more information about when updates are happening in HMIS. As a reminder, HMIS updates can be reviewed in our Patch Notes section of the newsletter, and important changes to HMIS are communicated to the Agency Administrators and posted on our website. Agency Administrators, please remember to share these updates with your users.
Patch Notes


In the month of June, our HMIS vendor made some changes to HMIS to improve system functionality. Please click here to see a list of updates that apply to you.
Upcoming HMIS Trainings:
Mark For Delete – July 21st, 1PM – 3PM
Agency Administrator Training – July 20th, 9AM – 4PM
Reports Training – July 19th, 1PM – 3PM
HMIS Help Desk Email: hmis-helpdesk@211oc.org
HMIS Help Phone Line: 714-589-2360