Data Matters July 2015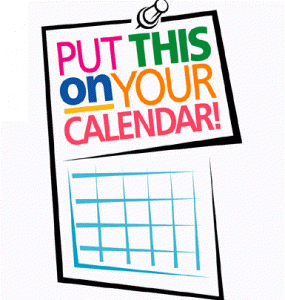 HMIS User Meeting – SAVE THE DATE
The next quarterly HMIS User Meeting will take place on August 19, 2015 from 9:00 a.m. to 11:00 a.m.  at the Village Training Room. Mark your calendar and save the date!
New HMIS Intake and Exit Forms
211OC has posted new HMIS Intake and Exit Forms for each funding source!  We hope that these forms will clarify which questions are required for your projects.  If there is not an intake or exit form for the funding source your project receives, please use the General form.  To view the new forms on our website, please check here.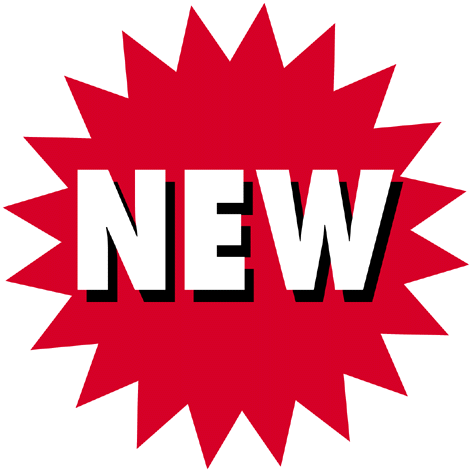 New Policy for Opening and Deleting Client Enrollments
In order to ensure that all re-opened or deleted client enrollments are done correctly 211OC has created an Open or Delete Enrollment Request Form. Effective immediately HMIS users are required to fill out this form completely and send it to the 211OC HMIS Helpdesk in order to have client enrollments opened or deleted. If you do not wish to use the form please send an email containing all of the required information. Please make sure to send this form to hmis-helpdesk@211oc.org and not any individual member of the HMIS team. When requesting to have enrollments opened to complete quarterly corrections please make sure to send the completed form no later than three days before the corrections are due. Quarterly corrections requests are not guaranteed to be completed on time if they are sent later than three days before the deadline.
Did You Know?
When requesting to reactivate your client's program enrollment, we ask that you provide client's ID and application ID.  A client ID is a personal identifier that HMIS generates and is a permanent unique number.  The application ID is the number associated to the client's program enrollment.  It is a unique number generated by HMIS.  You can find the client ID and application ID on most reports, or on the Agency Client Listing page.  If you would like to re-activate the client's enrollment yourself, please attend the Mark for Delete training. To view our calendar of upcoming classes, click here.
HMIS Training Registration
Please make sure that all staff members register for HMIS training under their own names. This helps the HMIS team keep accurate records of who has attended training and avoids confusion when it appears that experienced users are registering for multiple beginner's trainings. To register for training, have your staff member go to the OC HMIS Calendar and click on the training date they would like to attend. Scroll to the bottom of the screen to create an account for ochmis.org and send the booking. If you have any questions about registering for training please contact the HMIS Helpdesk.

Upcoming Quarter Two Corrections
Data will be pulled on 7/15/15 to be used for Quarter Two Corrections. Please make any last minute changes to your records before July 15th. Quarterly Correction spreadsheets and report cards will be sent out to each HMIS Agency Administrator and Executive Director. If your agency needs to update the contact information for either of these positions please email the HMIS Helpdesk as soon as possible. Quarterly Correction spreadsheets will be password protected as they are every quarter to protect sensitive client information. You will need to call the HMIS Helpdesk at (714) 589-2360 to receive your password as they change every quarter, and we are unable to send passwords via email.
Open Office Sessions Are Now Canceled
Due to lack of attendance 211OC has decided to cancel all future Open Office sessions effective immediately. If you would like to make an appointment with a member of the HMIS Staff please send an email to the HMIS Heldesk at least one week in advance.
Agency Audit Update
The 211OC HMIS team continues with the annual agency audits to ensure your agency is in compliance with the LA/OC HMIS Policies and Procedures.  To date, we have completed 11 agency audits out of 38 agencies.  Each year, these audits are required for all HMIS Participating Agencies.  We have four audits scheduled for July and have begun scheduling for August.   If your agency has not yet scheduled an agency audit with the 211OC HMIS team, please email HMIS-helpdesk@211oc.org.  Click here to view and download the checklist of the items to be audited.  Please ensure that all intake staff are available during the visit and all computers that access HMIS are available for review.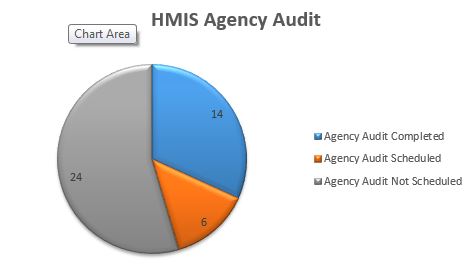 Coordinated Entry Update
After months of planning, meetings, and hard work, the working pieces of Coordinated Entry are beginning to fall into place. Since mid-June, Street Outreach Teams are reaching out to Orange County's chronically homeless to complete VI-SPDAT assessments and provide assistance in acquiring required documentation. A prioritization list for Permanent Supportive Housing opportunities is well underway and aimed at housing the most vulnerable in our community, the populations being targeted by the Street Outreach Teams. To assist in this process, a set of CE policies have been drafted, vetted by providers, approved by the Executive, and to be presented to the Commission to End Homelessness Board on Friday, July 31st, as official policies for the Orange County Continuum of Care.  Additionally, we are in the process of expanding our Street Outreach Team to have more comprehensive coverage for high density areas in Orange County. This is an exciting time for Orange County as the first phase of Coordinated Entry is underway and on track to house the first individual in Permanent Supportive Housing by August 1st.
HMIS Patch Updates for June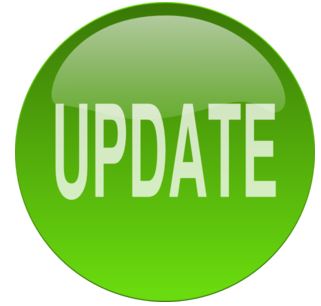 In the month of June, our HMIS vendor made some changes to HMIS to improve system functionality.  Please click here to see a list of the updates that apply to you.  If you have any questions about these updates, or if you find any issues with these updates, please email HMIS-helpdesk@211oc.org.
211OC Holiday Schedule
211OC will not be closed for any holidays during the month of July or August

National Ice Cream Day is Sunday, July 19th! 

International Friendship Day is Thursday, July 30th!

HMIS Help Desk Email: hmis-helpdesk@211oc.org
HMIS Help Phone Line: 714-589-2360