Data Matters January 2016
HMIS User Meeting – SAVE THE DATE
Mark your calendar and save the date for the 1st quarter HMIS User Meeting!
When? February 17, 2015 from 9:00 a.m. to 11:00 a.m.
Where? At the Village Training Room (1505 E 17th Street, #100, Santa Ana, CA 92705)
2016 HIC and PIT
It's time for the annual HIC and PIT once again!  Please see below for information regarding training, as well as other important dates.  If you have any questions, please contact hic-pit@211oc.org.
HIC/PIT Training
211OC will be conducting HIC and PIT trainings this month for the 2016 HIC and PIT counts.  These trainings will review how to fill out the HIC and PIT surveys for HMIS participating and non-HMIS participating agencies, review what's new for 2016, and answer questions.  Attending one of these trainings is mandatory for all CoC, ESG, CDBG, VA, and S+C funded projects, and is highly recommended for all other projects.  Agencies with the project types listed below should attend the training.
Emergency Shelter
Transitional Housing
Permanent Housing

Permanent Supportive Housing
Rapid Re-housing
Other Permanent Housing: Housing with Services
Other Permanent Housing: Housing Only

Safe Havens
Rapid Re-housing demonstration projects
When: January 21st from 2:00 – 4:00 or January 22nd from 10:00 – 12:00
Where: 1505 E 17th Street, Santa Ana, CA 92705 Casa Training Room (upstairs)
To RSVP for one of these trainings, click on one of the dates above or click here to view our calendar, select the training you would like to attend, and send your booking.
Other Important Dates
Night of 1/29/16: HIC and PIT will be conducted
2/3/16: All data through 1/29/16 should be entered into HMIS or comparable database
Open office sessions have been scheduled for the first two weeks of February for anyone interested in one-on-one help to complete the HIC and PIT surveys.  To register for a session, please visit our calendar.
2/10/16: All HIC and PIT surveys are due to 211 OC
New SWAP Performance Analysis Starting in January 
In January, 211OC will be pulling data to complete the new SWAP Performance Analysis for all project types.  Data from 1/1/14 to 12/31/15 will be included in this analysis.  Please review the Date of Birth, Program Entry Date, Program Exit Date, Prior Living Situation, and Destination fields for all of your clients during this time period, and make any corrections by 1/14/16.  Data corrected on or after 1/15/16 is not guaranteed to be included in the analysis.
When the analysis is completed, it will measure entries from homelessness, entries from non-homelessness, average length of stay, exits to permanent housing, returns to homelessness, and annual utilization.  If you would like to see the last SWAP Performance Analysis completed, please click here.  If you have any questions about how to correct your data for this analysis, please contact the helpdesk.
AHAR Update
The final AHAR was submitted to HUD on December 23rd.  Now, HUD consultants will review our data, and will determine if it will be considered usable for each reporting category.
Look for our email in January to start clean-up for the 2016 AHAR.  We are planning to email AHAR corrections every quarter in order to decrease the amount of work that needs to be done during the next AHAR period.
We would like to thank the agencies for their cooperation and hard work during this process.  We couldn't be as successful as we are without you!
The 211OC HMIS team continues with the annual agency audits to ensure your agency is in compliance with the LA/OC HMIS Policies and Procedures.  To date, we have completed 41 agency audits out of 42 agencies.  Each year, these audits are required for all HMIS Participating Agencies.  We have 1 audit that will be scheduled in the New Year, as it had to be postponed.  If your agency has not yet scheduled an agency audit with the 211OC HMIS team, please email HMIS-helpdesk@211oc.org.
Click here to view and download the checklist of the items to be audited.  Please ensure that all intake staff are available during the visit and all computers that access HMIS are available for review.
New HMIS Snapshot Synchronization Feature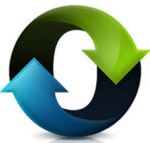 We are pleased to announce that HMIS has a new snapshot synchronization feature that will allow you to update snapshots across projects through the Central Intake page when there are changes to the client's record. This feature will help with to facilitate data entry for clients who may be in multiple projects at the same time.
How to use the Snapshot Synchronization feature:
Make changes in Central Intake v5.5 when you need to add household members, update income (including non-cash and insurance information), edit demographics and changes in address).
Click "Save" to save the client's record.
Upon saving, you will see a popup to sync snapshots.

In the popup, select the Projects(s) to update the snapshots for (only active enrollments will be displayed in the popup.)
Select one of the following options from the dropdown in the popup (depending on the action you want to take):

Update Latest Snapshot: Updates the latest existing snapshot with the information you've saved in Central Intake v5.5.
Create New Snapshot: Creates a new snapshot with the information you've saved in Central Intake v5.5 with today's date.
No Snapshot Changes: Makes no changes to snapshots.
Please contact hmis-helpdesk@211oc.org if you have any questions or concerns.
Agency Administrator Training Update
We have concluded Agency Administrator training for the year.  We would like to thank those that have completed the training.  As of December 21, 2015, 49 Agency Administrators and Back-up Agency Administrators were trained. Beginning in 2016, we will offer the Agency Administrator training once a month, as approximately 19 agency administrators and back up agency administrators have not attended training.
As a reminder, Agency Administrators are now responsible for training their own staff, as 211OC will not be offering the HMIS Part I: Policies and Procedures, HMIS Part II: HMIS Beginner's, HMIS Part III: Data Validation or Data Quality training. Agency Administrators should complete their training ASAP to ensure they are able to train their staff. For those identified Agency Administrators or Backup Agency Administrators that have not registered for an upcoming Agency Administrator training, please visit our training calendar at http://ochmis.org/hmis-calendar/.
The training includes a review of the Agency Administrator responsibilities, an overview of the different training that Agency Administrators will need to conduct with their staff, and Mark for Delete training. This training includes an Agency Administrator test, as well as a Mark for Delete test for any Agency Administrators that do not already have this access.  To pass both tests, Agency Administrators will be required to answer at least 85% of the questions correctly.  This equates to 43 out of 50 questions correct on the Agency Administrator test, and 48 out of 56 questions correct on the Mark for Delete test.  To ensure you pass the tests the first time, please study the training material that will be sent to you the week of your scheduled training.  The sooner you attend training, the sooner you can take advantage of these benefits!
Agency Administrators can gain HMIS expertise to better support their agency's HMIS needs.
Convenience. Train staff at your location on your schedule.
Reduce staff time spent traveling to trainings.
The Agency Administrator can customize the training to fit the agency's needs.
211OC has created a form to be used when conducting follow up interviews with exited clients. The form can be found here [link will be added when the form is ready] on our website. If you have any questions about the form or the follow up process please email the HMIS Help Desk at hmis-helpdesk@211oc.org
New Chronically Homeless Definition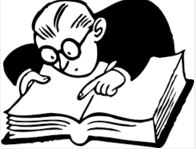 On December 3, 2015, Housing and Urban Development (HUD) released the SNAPS In Focus: Final Rule on Defining "Chronically Homeless" Part I: How We Got Here and on December 7, 2015, HUD followed up with SNAPS In Focus: Final Rule on Defining "Chronically Homeless" Part II: Policy and Practical Implications of the New Definition.  Please take a moment to read both articles, as this is very important information on the upcoming changes to the Chronically Homeless definition that will take effect on January 15, 2016.
The following is a summary of the most significant changes between the definition of chronically homeless currently in effect and the definition included in the final rule:
To be considered chronically homeless, a person must have a disability and have been living in a place not meant for human habitation, in an emergency shelter, or a safe haven for the last 12 months continuously or on at least four occasions in the last three years where those occasions cumulatively total at least 12 months;
Replaced "disabling condition" with "homeless individual with a disability";
There is not a minimum number of days in which each occasion must total but instead, occasions are defined by a break of at least seven days not residing in an emergency shelter, safe haven, or residing in a place meant for human habitation;
Stays in institutions of fewer than 90 days do not constitute a break and count toward total time homeless; and
The final rule establishes recordkeeping requirements for documenting chronic homelessness that take into account how providers use Homeless Management Information Systems (HMIS) and that does not require documentation of each day of homelessness but a method that can be more easily implemented.
Beginning January 15, 2016 when the new definition goes into effect, permanent supportive housing (PSH) projects that are required to serve persons that are chronically homeless (either dedicated or prioritized) may only accept new participants that meet this definition. Project participants who are already residing in these projects will not be affected.
New Follow-Up Form Available!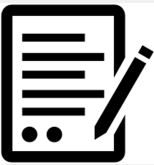 211OC has created a form to be used when conducting follow up interviews with exited clients. The form can be found here [link will be added when the form is ready] on our website. If you have any questions about the form or the follow up process please email the HMIS Help Desk at hmis-helpdesk@211oc.org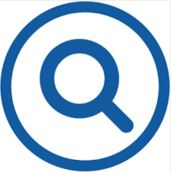 Data Transparency Update
Raw data for Quarter Four of 2015 will be pulled on January 15th, 2016. Please make any necessary corrections before this date so that the most complete data will be included on the upcoming report cards. As with Quarter Three, 2015, individual data quality scores will be posted for each agency and project type broken down by data element, and report cards will be posted by project type.