Data Matters February 2016
February HMIS User Meeting Reminder 
Reminder: The next quarterly HMIS User meeting is scheduled for February 17, 2016 from 9:00 a.m. to 11:00 am at the Village Training Room. Please be sure to bring your electronic device (smart phone, laptop, tablet) for our interactive project!  To view the agenda and location details click here. See you there.
2016 HIC and PIT
All HIC Answer Forms, PIT Answer Forms, and PIT reports are due to 211OC by February 10th.  Forms can be emailed to hic-pit@211oc.org.  All HIC and PIT forms, training slides, and HUD guidance can be found here.  If you have questions about completing the forms, please contact hic-pit@211oc.org.
New Spanish HMIS Forms
The HMIS Intake/Enrollment and HMIS Exit forms for each funding type are now translated in Spanish!  The HMIS Update/Annual Assessment form has also been translated.  The forms can be found on our website here.
New ESG CAPER Export
The ESG CAPER export is now available in HMIS for all ESG-funded projects.  These exports will be sent to your ESG recipient, who will combine the exports from all of their sub-recipients and submit to HUD.  Please work with your ESG recipient to determine when these exports will be due.
All Agency Administrators and Back-up Agency Administrators have been given access to the Export Schedule v5 page to run this export.  If additional users at your agency need access to the Export Schedule v5 page, please contact the helpdesk.  To see the instructions on how to run the export, please view the Running the ESG CAPER export instructions here.
New HMIS Data Quality Report Cards 

In February, 211OC will be posting new data quality report cards for Quarter Four (10/1/15 – 12/31/15) of 2015. Like previous quarters, the report cards will include the percentages of complete data for Universal Data Elements and Program Specific Data Elements, and average  data quality scores for Universal Data Elements and Program Specific Data Elements organized by project type. In addition, this quarter we will be releasing Data Timeliness and Chronic Homelessness/Disability data quality information. You can see all report cards here.
AHAR Update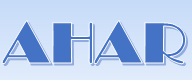 211OC recently heard from HUD that all reporting categories have been marked as useable in the 2015 AHAR!  We thank all of the agencies for their hard work and timely corrections during the AHAR process.
In order to be prepared for the 2016 AHAR, make sure your agency is completing the quarterly data clean-up sent by 211OC.  This way, there will be a smaller number of corrections that need to be made during the next AHAR.  If you have any feedback about this process, please contact hmis-helpdesk@211oc.org.  Keep up the great work!
Agency Audit Update
The 211OC HMIS team completed the annual agency audits to ensure your agency was in compliance with the LA/OC HMIS Policies and Procedures.  Each year, these audits are required for all HMIS Participating Agencies.
We will begin contacting the agencies in March, to begin the 2016 agency audits in April.
New HMIS Questions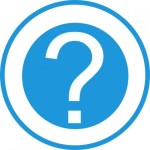 The questions below have been added to the Enroll Clients in Program page.  The HMIS Intake forms have also been updated with these new questions.  To view the new forms, please click here.
The question, 'What city were you residing in immediately prior to entry into this project?' will now appear on the Enroll Clients in Program page for all clients.  Clients should respond with the city they were residing in the night prior to entry into your project.  This question will be required for any new enrollments entered into HMIS.
Clients served in Permanent Supportive Housing projects will now see the question 'Was the client referred to this project through Coordinated Entry?' on the Enroll Clients in Program page.  For any new enrollments, this question should be answered 'yes' if the client was referred to your project through the Coordinated Entry system.  If the client was not referred to your project through the Coordinated Entry system, this should be answered 'no'.  The vendor will be running a script to answer this question for any existing enrollments that were served through Coordinated Entry.
New Pages in HMIS
The old pages below have been removed from HMIS, and will be replaced by the new pages listed.  If you are having issues with the new pages, please have your agency administrators contact the helpdesk.
| | |
| --- | --- |
| Old Pages | New Pages |
| Program Entry | Enroll Clients in Program |
| Manage Snapshot | Removed (available as a tab on new entry and exit pages) |
| Case Notes | Add/Edit Case Notes |
| Client Profile | Additional Client Assessments |
| Program Exit | Exit Client from Program |
Agency Administrator Training Update
We are now hosting monthly Agency Administrator training for any Agency Administrators or backup Agency Administrators that did not attend training last year or if there was a change in staff.
As a reminder, Agency Administrators are now responsible for training their own staff, as 211OC is not offering the HMIS Part I: Policies and Procedures, HMIS Part II: HMIS Beginner's, HMIS Part III: Data Validation or Data Quality training. Agency Administrators should complete their training ASAP to ensure they are able to train their staff. For those identified Agency Administrators or Backup Agency Administrators that have not registered for an upcoming Agency Administrator training, please visit our training calendar at http://ochmis.org/hmis-calendar/.
The training includes a review of the Agency Administrator responsibilities, an overview of the different training that Agency Administrators will need to conduct with their staff, and Mark for Delete training. This training includes an Agency Administrator test, as well as a Mark for Delete test for any Agency Administrators that do not already have this access.  To pass both tests, Agency Administrators will be required to answer at least 85% of the questions correctly.  This equates to 43 out of 50 questions correct on the Agency Administrator test, and 48 out of 56 questions correct on the Mark for Delete test.  To ensure you pass the tests the first time, please study the training material that will be sent to you the week of your scheduled training.  The sooner you attend training, the sooner you can take advantage of these benefits!
Agency Administrators can gain HMIS expertise to better support their agency's HMIS needs.
Convenience. Train staff at your location on your schedule.
Reduce staff time spent traveling to trainings.
The Agency Administrator can customize the training to fit the agency's need.
The Agency Administrator can customize the training to fit the agency's needs.
Coordinated Entry Update
As of January 31st, 2016, 323 individual and family assessments have been submitted into 2-1-1 Orange County. Of those, 244 assessments received a score of 8 or higher with a permanent supportive housing recommendation. Thus far 40 individuals connected to Coordinated Entry have been housed in Permanent Supportive Housing, and 4 have received housing options outside of Coordinated Entry.
Coordinated Entry Street Outreach Teams have recently expanded by two agencies – South County Outreach and Veteran's Affairs CRRC (should be spelled out).  South County Outreach will be providing street outreach in the cities of Irvine, Laguna Woods, Lake Forest, and Laguna Hills.  Veteran's Affairs CRRC will be providing population specific street outreach and in reach to the veterans they encounter in Orange County. The goal is for them to connect veteran's to all available housing options, understanding that sometimes veteran specific programs are not the best fit for the individual.
In December Implementation Group #4 Subcommittee – Coordinated Entry proposed the development of task-specific working groups that would assist in furthering the growth of Coordinated Entry. The groups established at that meeting were Rapid Rehousing, Re-Entry, Healthcare & Housing Integration, and Best Practices. In the month of January, three of the four groups were able to convene.  If you would like to attend any of these meetings, please view our calendar here.
Patch Notes

In the month of January, our HMIS vendor made some changes to HMIS to improve system functionality. Please click here to see a list of the updates that apply to you.
211OC Holiday and Training Schedule
211OC Closed For The Following Holiday
President's Day – February 15th, 2016
Upcoming HMIS Trainings: