Data Matters August 2016
HMIS User Meeting Reminder (Date Change)
Mark your calendar and save the date for the 3rd quarter HMIS User Meeting! Please note that the meeting will take place in the morning.
When? August 24, 2016 from 9:00 a.m. to 11:00 a.m.
Where? At the CASA Training Room (1505 E 17th Street Santa Ana, CA 92705)
To view the agenda and location details click 
here
. If you have any agenda items you would like discussed, please send to 
hmis-helpdesk@211oc.org
Blank Reports in HMIS
Recently you may have noticed that the Preview Report pane in HMIS will appear blank after you have generated a report. Adsystech, our HMIS vendor, is starting to set some reports to only show data after they have been exported to save memory in your internet browser. While we do not have an exhaustive list of reports that this applies to, moving forward please assume that all reports must be exported to show data.
Updated HMIS Client Consent Protocol
Have you had a client or family that comes to your project to receive services and when you ask them to sign the Consent to Share Protected Personal Information, they refuse? Below are updated instructions on how to enter data into HMIS for both circumstances.
Client Refuses to Sign Consent to Share Protected Personal Information
When clients refuse to sign the Consent to Share Protected Personal Information form, they are refusing to share their data with other agencies in HMIS; they are not refusing to have their data entered in HMIS.  In this situation, you should enter all of their demographic information, including first and last name, on the Client Intake page, and set the consent level for the client to Organization.
Client Refuses to Provide First and/or Last Name
If a client did not provide their first or last name, you can still enter them into HMIS by selecting Client Does Not know, Client Refused, or Data Not Collected from the Name Data Quality dropdown, and setting their consent to Organization.
 Did You Know? Client ID vs. Identifier
Have you ever wondered what the difference is between client ID and a client Identifier?  The client ID is a unique system generated HMIS number.  The ID cannot be changed or updated. The client Identifier is an open field where you can enter numbers or letters.  Most of the time the ID and Identifier will be the same.  However, you can create an Identifier on a client if they do not provide their first or last name, and can include combination of letters and numbers. Most search pages use the Identifier field, not the ID field.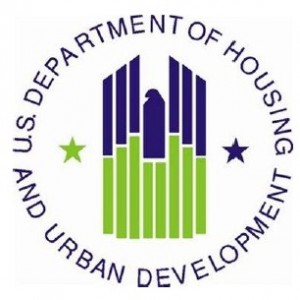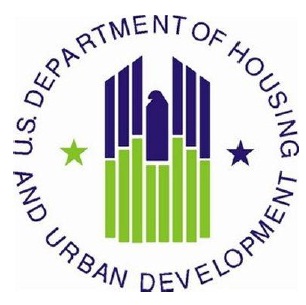 HUD has recently released a series of tutorials on the HUDExchange website that go over important information on selected data standards. From HUD's email:
These multi-segmented tutorials explain select required data elements in greater detail. The tutorials provide information about when a data element is collected, who the data is collected from, how to collect the data, and where to report it.
These tutorials are designed as a resource for HMIS Lead agency and local Continuum of Care (CoC) project staff who seek a more detailed understanding of each data element. CoCs and HMIS leads are encouraged to use these tutorials to supplement local HMIS data standard training. There is no particular order to the tutorials.
To see the entire email from HUD and access links to the tutorials, please click here.
Mandatory Data Standards Webinar for Administrators
The U.S. Housing and Urban Development (HUD) has updated the HMIS Data Standards once again.  211OC will be hosting webinars on the changes, and Agency Administrators will be required to attend one webinar, and train the other staff at their agency on the changes. Please keep an eye out for a webinar link within the next month.
Spotlight: Program Specific Data Elements at Entry
We have listed each project whose average data quality score for Program Specific Data Elements at entry met its project type's data quality threshold
here
on our website. This might not seem like much of a spotlight since there are so many projects listed, but this is only because so many of our programs are reaching their data quality goals! Great job everyone!
Patch Notes
In the month of July, our HMIS vendor made some changes to HMIS to improve system functionality. Please click
here
 to see a list of updates that apply to you.
New Data Analyst
Please join me in congratulating Casey Parnis on being promoted to the position of HMIS Data Analyst!  Casey's new projects will include the AHAR, as well as the HIC and PIT.  Awesome job Casey!